About Lesson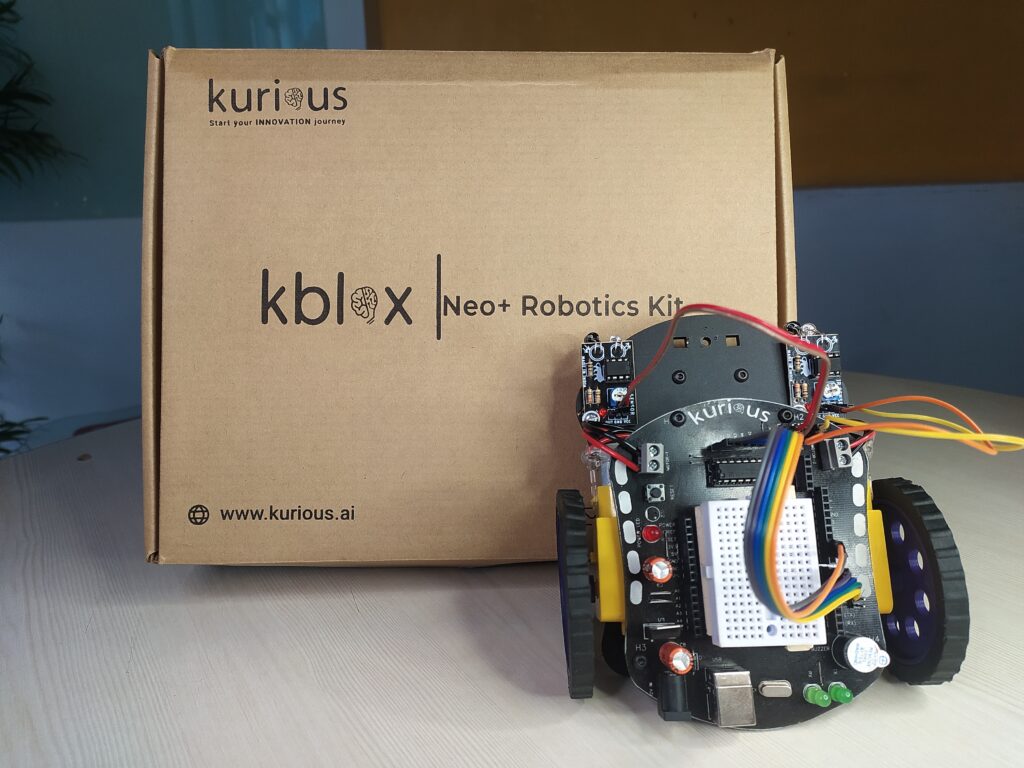 Introduction
We at Kurious Learning Labs, have created this magnificent board that will pave the way for all inquisitive minds! This Kblox Neo robotics Board  is capable of making all the projects that can be made by Arduino UNO and has some additional features like the inbuilt L293D motor driver IC along with an inbuilt buzzer too. It is a microcontroller board which can control various electronic components and devices. It can read Inputs and then convert it into outputs.  You can also call this the BRAIN of all the electronic devices that you can create using this masterpiece!
Key Features
Easy to assemble – The assembly of the kit is a hassle free job and one can use it by simply following instructions on the manual.
Supports a variety of challenges – The kit is equipped with multiple features to make diverse projects using the single board.
Can give real life solutions to problems – With it's assembly and use, the board can provide solutions to real life local community problems and global issues.